A Message From the Owners
"If you've never been to this part of the world, I'd like to welcome you to a uniquely beautiful part of the planet. My wife, Julia, and I call this our home, and so can you! We offer rental cottages, a yurt, rv sites, and provide facilities for groups and events in a supremely relaxing outdoor environment." – Don
Don Ellis has owned and managed the Strawhouse Resorts since 1998. Open since May 2000, Don and Julia continue to work hard side-by-side to bring much value to the community. They have helped the businesses in the area by not only increasing the visitors to Big Flat and surrounding areas, but also by collaborating with many groups to join in making the community of Big Flat and surrounding areas a real destination Hot Spot.
Strawhouse Resorts has also provided unique job opportunities, which has allowed several talented folks the ability to live and thrive in such a beautiful location. Don and Julia are also huge supporters of the local art community (as you will see in the cafe' and accommodations), and the Down River Volunteer Fire Department ($3 of every pound of delicious, organic coffee that we sell goes directly to them!).  Come by and see why Strawhouse is the "Hidden Jewel on the Trinity River" – we'd love to see you!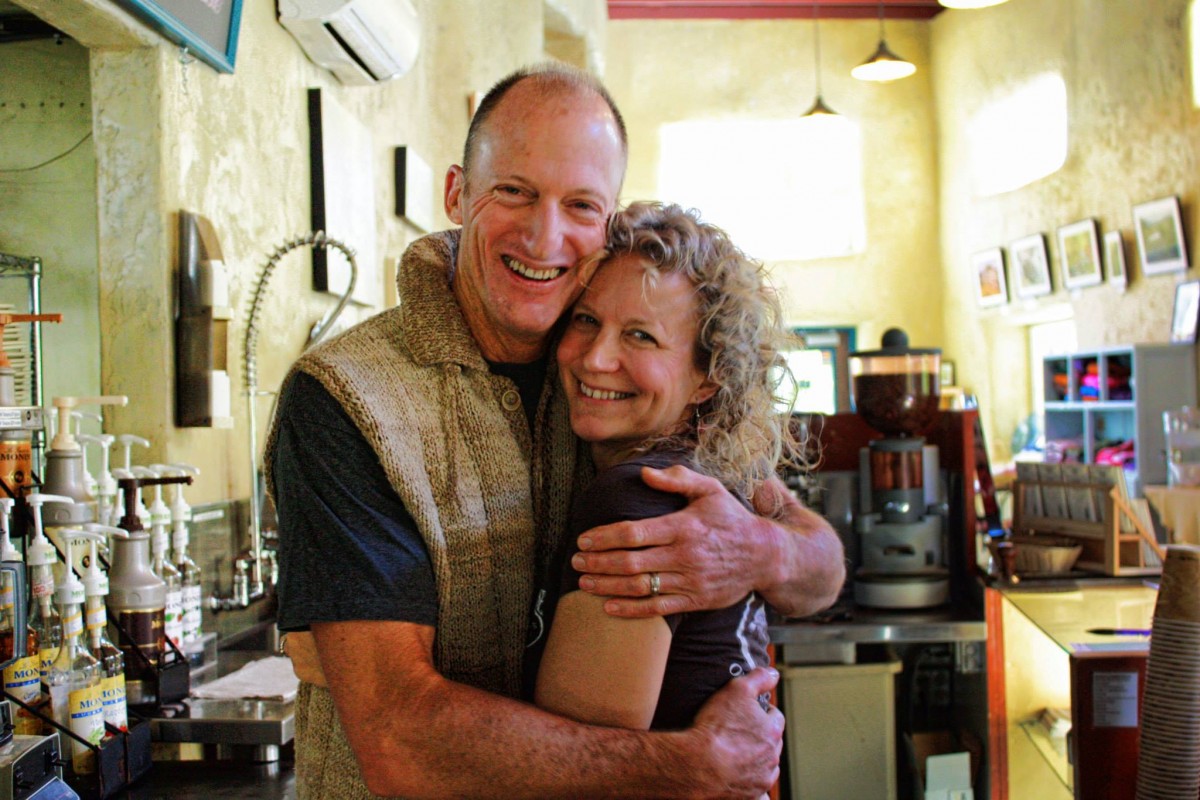 Our Team
Our team works hard in every aspect of the Strawhouse operations, from the daily making of excellent specialty coffee drinks, to the roasting of our organic coffees, to memorable weddings and other events.
Our staff is consistent, which allows us to be reliable, quick and professional. With a friendly, helpful attitude, customers enjoy stopping in regularly, and we are proud that we can call most of them friends!
Our Mission
The STRAWHOUSE is committed to bringing quality service, organic coffees roasted on-site, excellent food, lodging, and recreational resources to all of our customers and community, while being socially, spiritually, and environmentally responsible.