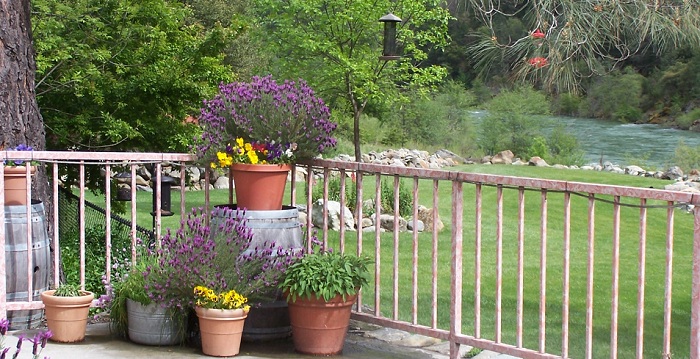 Your Local Café & Coffee Shop in Northern CA
Our 2000 square-foot straw bale café started construction in 1998, and we opened our doors to the public in May 2000.  We invite you to come enjoy the commanding view of the Trinity River while sipping a specialty drink made with our freshly roasted organic coffee/espresso and munching on something delicious from our kitchen.
We appreciate you and want to give you our very best each time you visit us!
HOURS:
Monday -Thursday: 8 am – 3 pm
Friday – Sunday: 8 am – 4 pm
We host many of our outdoor events and groups. The outdoor seating area will hold up to 150 guests. The Strawhouse Café is known for its exceptional, all-organic gourmet coffees that we roast here on the premise. There is a nice selection of micro brews, and we feature several amazing local wines.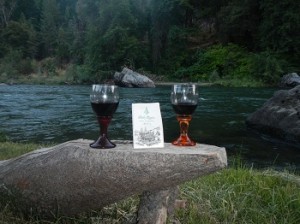 We also carry Dick Taylor Craft Chocolates.  Locally made from raw cacao, they source the finest fair-trade cacao and then roast, winnow, stone grind, age, mold and temper it all in their small factory in Eureka, California.  This entire process takes over a month to complete but allows them to make some of the finest chocolate possible.  They only use organic cacao and organic cane sugar in our chocolate.  Your senses will come alive with the first bite!
Another talented artist featured in our café is Pat Blair, Metal Sculptor.  We have a variety of his copper art bracelets, among other works.  His bracelets are made entirely from post construction recycled copper.   Click here to view some of his artistry.
Want to continue to help make a positive impact on our environment?  Check out Plastic Uniquely Recycled's zero waste/eco conscious jewelry in our cafe and online.
The café carries some of the finest artwork Trinity and Humboldt Counties produce, including but not limited to, photography, original paintings, and unique jewelry.  One stop can truly meet all your needs!
Please Contact Us to let us know if you would like to be notified via email of our upcoming events and specials.  Click here for our Calendar of Events.