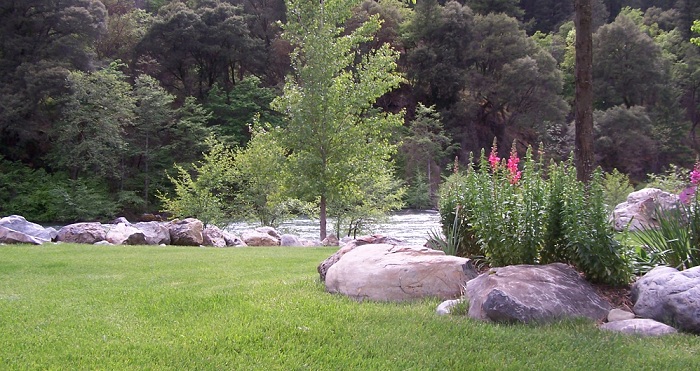 PAMPER AND GLAM:
Massage Services:
Fine Living – Francisca Steevensz, born in 1958 and raised in a Dutch-Indonesian household in the Netherlands, started over half a century ago being taught massage at a very young age, for the benefit of her ailing family members. She got introduced to yoga in her late teens, attended the B.K.S. Iyengar teacher training course in Amsterdam and started teaching group yoga classes in the eighties. An avid traveler throughout her life, she has had the opportunity to continue her massage education worldwide.
In the early nineties, she got introduced to and studied Chi Kung and the Eight Brocades with Peter den Dekker, student of Master Lam Kam Chuen, who then later encouraged her to start teaching herself.
She moved from Amsterdam to Trinity County in the late nineties and in 2000 started Fine Living. She is a Certified Massage Practitioner through the Heartwood Institute in California and a Registered Yoga Teacher through the Yoga Alliance.
Francisca particularly enjoys this hands-on, therapeutic approach to healing because it addresses a broad range of health issues from physical to energetic. Through her long-term involvement with massage, yoga and chi kung and her on-going training, she smoothly blends techniques from different modalities into an individualized, therapeutic, full body massage for a relaxing and pampering experience.
BOOK TODAY TO TAKE YOUR RELAXATION TO THE NEXT LEVEL!
For info and/or bookings: finelivingforall@gmail.com or call 530-356-7600
California Massage Therapy Council, Cert. #33106
Massage Rates:
50 mins $100
75 mins $150
1 x on site set up fee $40
For Yoga and The Eight Brocades Instruction:
45 mins $80 1-4 people
60 mins $100 1-4 people, $115 5-8 people
75 mins: $120 1-4 people, $135 5-8 people, $150 9-12 people
Mobile Beauty:
Mobile Beauty is a team of makeup and hair stylists that will travel to you. Our artists deliver individualized makeup and hair services that suit your own, unique personal style.
We always want to make sure we are making the client feel pampered. Getting ready for any special event should be a fun, relaxing experience. We truly love what we do!
Specialties & Services:
Hairstyling Experts
Wedding Hair Styling
Professional Makeup
Wedding Makeup
Lashes
Facials
Chasity Still (530) 410 1922
Alpine Glow Skin Studio At Meraki | Facebook
Eyelash Extensions:
Estelle Colegrove, 1-707-601-7118, Instagram