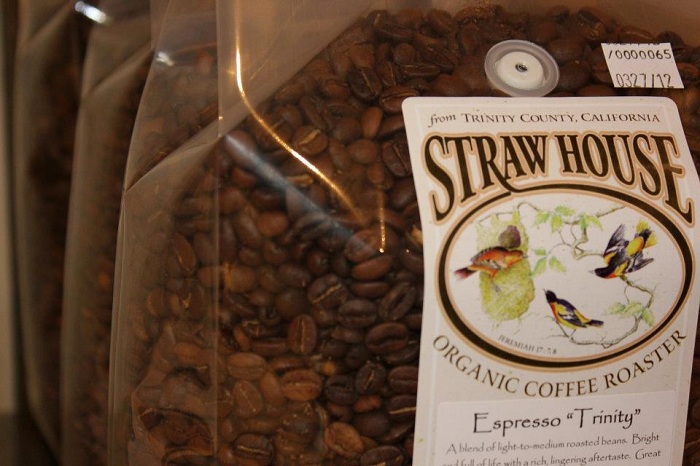 Coffee Fundraiser Program
We, here at Strawhouse Resorts, would like to present to you a fundraiser opportunity using our locally roasted organic coffees.
Strawhouse has established itself as a brand name in Northern California since the year 2000 through:
the unique straw bale construction and stunning location; and
the very high quality, all organic line of roasted coffee known as Strawhouse.
Strawhouse's organic coffee, if used by your organization as a fundraiser, can generate income for you in two ways:
When purchased at our Retreat Partnership rate of $8.85/16 oz. bag for regular and $9.40/16 oz. bag for decaf., then sold at a retail rate of $13-$15 per bag, you are able to produce approximately $4-6 profit per bag.  For example:  if you sell 50 bags of coffee, you will earn between $200 and $300, depending on what your selling price is.
With each bag of coffee purchased through our Retreat Partnership, we will put  $0.25/bag into a retreat account at Strawhouse Resorts for your organization.  This credit will be applied to your total when your organization has a retreat at Strawhouse Resorts, so not only are you earning funds when you sell Strawhouse Coffee, but you are also buying down your retreat here!
In effect, this account is limited only by the amount of coffee sold through your organization. This gives you the ability to have a scholarship program, if you choose, or the ability to buy down the cost of your retreat across the board.  The coffee fundraiser can also be done as a stand-alone fundraiser, meaning that you do not have to hold your retreat at Strawhouse Resorts in order to use the fundraising program.
We would love to talk further to you about this opportunity.  Please feel free to contact us for more information.