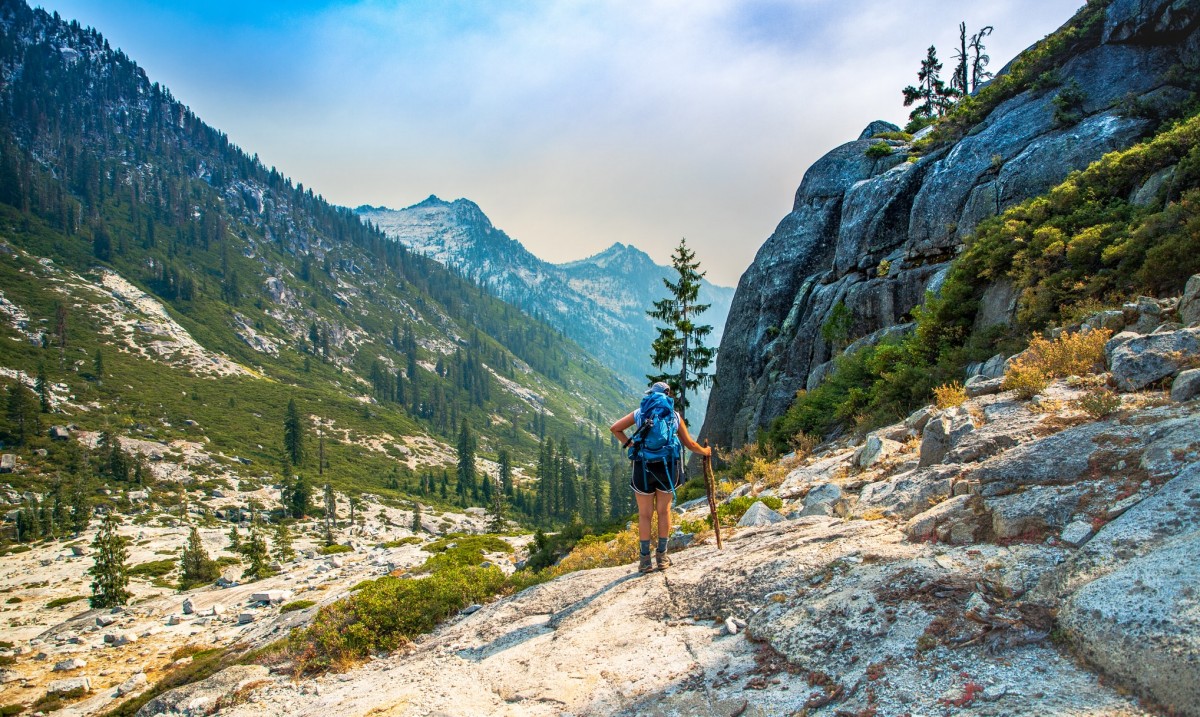 The Trinity Alps in northern California are one of the best-kept secrets of the great American wilderness. This mountainous region offers versatile and jaw-dropping scenery across its range of over half a million acres. But despite their breathtaking beauty and plethora of hiking opportunities, the Trinity Alps manage to stay off the mainstream radar thanks to the, more popular, neighboring Yosemite National Park.
If you're planning a trip to the Trinity Wilderness Area, you would be remiss not to leave room for one of the region's premier hiking adventures on your itinerary. We've singled out some of the best hiking trails below that will show you the most of what this one-of-a-kind destination has to offer!
1) Stuart Fork Trail
While many of the Trinity Alps trails are considered advanced or difficult, Stuart Fork Trail is a more moderate option for less experienced or dedicated hikers. The less challenging gradual ascent makes it a popular choice for visitors.
Featuring beautiful meadows, incredible granite peaks, and stunning alpine lakes, there's no shortage of unforgettable views on this hike. In late spring or early summer, you can even catch a magnificent wildflower show in the sprawling meadows along this 31-mile trail.
2) Canyon Creek Lakes Trail
Canyon Creek Lakes is hands down Trinity Alps' most popular hiking trail. At some point across its (approximately) 16 miles, you'll have the opportunity to catch glimpses of all the best features of mountain wilderness. From sparkling waterfalls and ancient forests to jagged mountain peaks and icy alpine lakes, this trail has something for everyone.
Canyon Creek Lakes is great for backpacking, camping, fishing, and hiking—although it is considered a more difficult trek. Most people stick to the upper canyon, so if you're seeking sweet solitude on your hike, you can still find it in the lower areas.
3) Granite Lake Trail
Another popular spot for visitors, Granite Lake Trail is ideal for hikers who want to experience the magic of old-growth forest. You can also expect the occasional cascade, larger waterfalls, and more than one stream to cross and put your hiking skills to the test. This moderate trail is on a constant incline and nearly 13 miles long, so be prepared to work those quads.
Nothing feels better after a long scenic hike than coming back to a comfortable and relaxing home away from home. At Strawhouse Resorts, we offer a variety of cozy accommodations for guests visiting the Trinity Wilderness Area. Conveniently located right on the Trinity River, you can head back from your hike and be eating a delicious dinner or unwinding for the night in no time.
Give us a call at 530-623-1990 to learn more about our lodging options and make your reservation today!